TIDAK MUDAH, TETAPI PASTI BISA!
Pada awalnya, belajar bahasa Indonesia bukanlah ide mereka, tetapi melalui teman yang bernama Margaret Rollings dan John, mereka sampai ke Wisma Bahasa. Setelah dua tahun lamanya menikah, pasangan ini memutuskan untuk melakukan tur sepeda Continue Reading…
Wisma Bahasa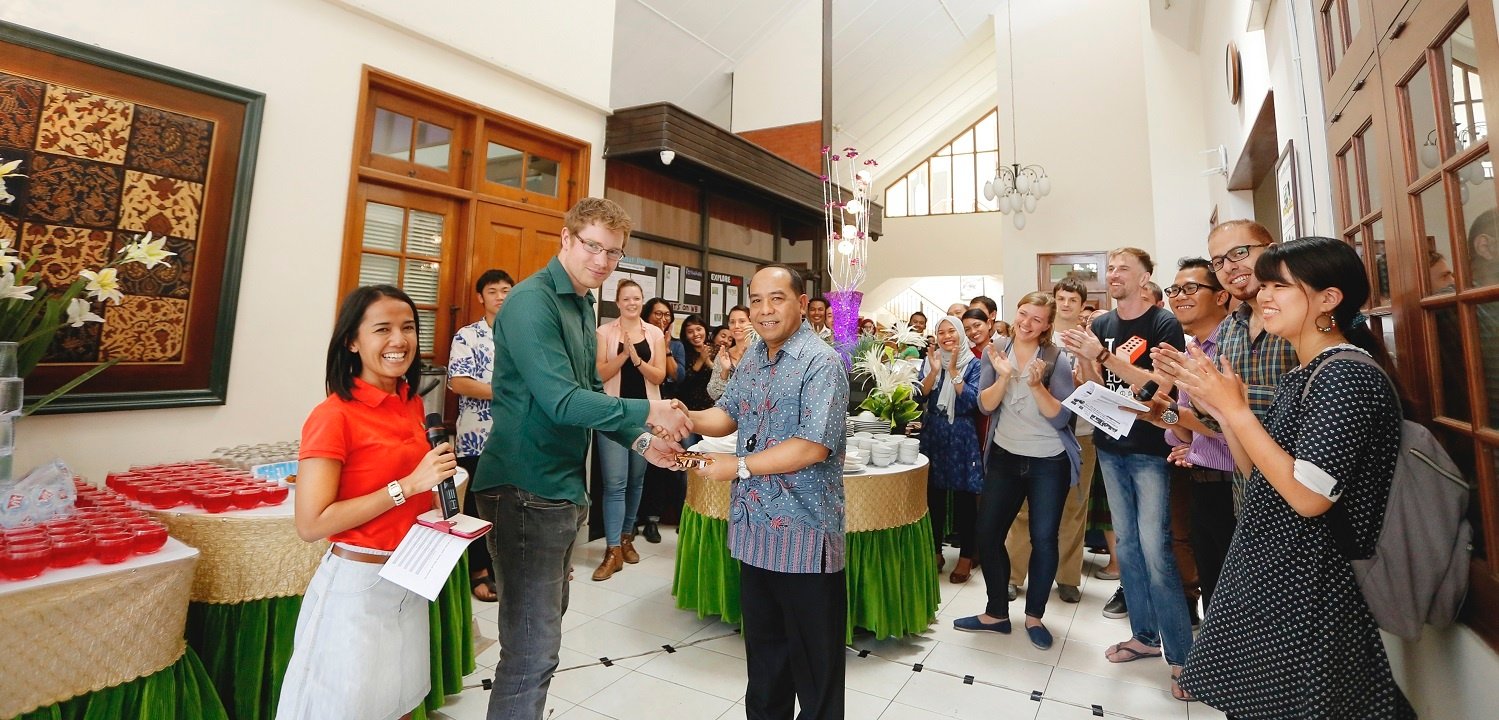 Wisma Bahasa, the first Indonesian Language Course in Yogyakarta, was established in 1982. It was initially called Yogyakarta Indonesia Language Centre (YILC), Wisma Bahasa has been running Indonesian Language training programs for multi-ethnic learners requiring Indonesian language services for general and specific purposes. Initiated by Mr. Daniel Perlman, a Peace Corps volunteer from USA, Wisma Bahasa is now owned by Suara Bhakti Foundation (Yayasan Suara Bhakti Yogyakarta). Read more..